Things to Do in Faneuil Hall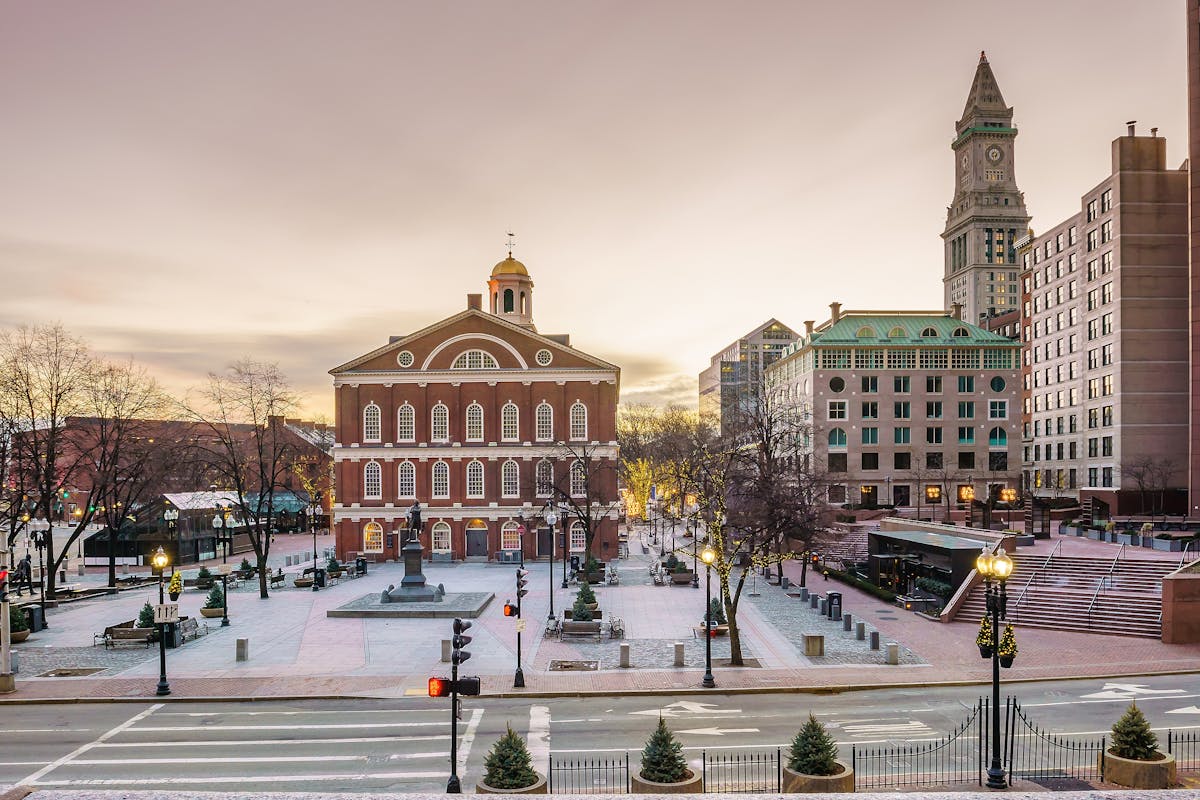 If you're looking for a fun spot in Boston to eat, drink, shop, and be entertained Faneuil Hall is the spot for you! Founded in 1742, Faneuil Hall began as a central marketplace for crops and livestock in downtown Boston. It has since turned into a fantastic shopping and dining experience with constant entertainment as you walk from store to store or restaurant to restaurant! Here are 4 things to do while you're visiting Faneuil Hall.
Shop Throughout Faneuil Hall
No matter what you're looking to buy, you'll most likely find it in Faneuil Hall. Faneuil Hall features more than 100 of the finest stores and specialty pushcarts. Whether you're looking for apparel, jewelry, shoes, accessories, or specialty gifts Faneuil Hall is destined to have what you need.
Eat at Quincy Market
If you've never taken a walk through Quincy Market…you need to! Quincy Market is filled with 30 food merchants that feature every type of food you can think of. No matter what you're in the mood for I guarantee you will find it in Quincy Market. Quincy Market also has many bakery merchants, so you'll even be able to feed your sweet tooth!
Enjoy the Street Performers
Faneuil Hall has street performers putting on shows all throughout each day! They feature artists that sing, play instruments, and dance. They also feature acrobatic shows, balancing acts, jugglers, comedy shows, and more! It is likely that while you're walking through Faneuil Hall, you'll run into multiple street performances. These usually rile up a big crowd and sometimes become interactive with audience members!
Take a Horse and Carriage Tour
Looking for a fun date night activity in Boston? Taking a horse and carriage tour is a great way to celebrate date night! Carriage rides are a unique and romantic way to tour downtown Boston and you pick it up right in Faneuil Hall! Tours are usually offered at durations of 20, 30 or 60 minutes. Schedule your tour today!
Dine at Sterling's
Sterling's located right above all the action of Faneuil Hall is a fantastic place to go for amazing food and drinks! If you're looking for a chic and spacious venue with great service and a lounge-style atmosphere in a popular high rise, Sterling's is the place for you. Sterling's features a delicious menu that is sure to have something for everyone's taste buds! Reserve a table at any time on OpenTable. https://www.opentable.com/r/sterlings-boston